The new AI-based dealer support tool Gopher Info from Alarm.com draws from the company's Knowledge Base to provide service providers with relevant answers to their questions.
Press Release July 27, 2023 Bob Archer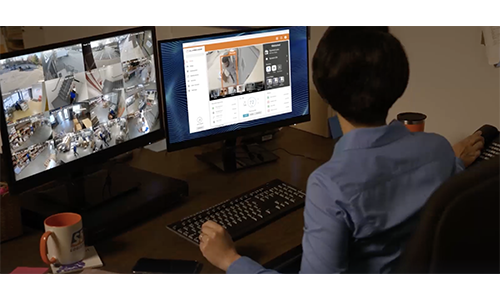 Alarm.com has announced its new AI-based service provider dealer help tool called Gopher Info.
TYSONS, Va.—Alarm.com has announced the launch of Gopher Info, a new AI-powered assistant for technicians and service providers that leverages large language models to improve service provider efficiency and operations—from training and sales to installation and support.
According to the company, Alarm.com service providers will be one of the first groups in the security industry to have this resource which is accessible through the Alarm.com Partner Portal and Alarm.com's mobile app for service providers, MobileTech. Gopher Info is in limited release and will be more widely available this summer.
"Innovation is in our DNA and we are always looking for ways to use new technology that enhances service provider efficiency," says Jason DaCosta, senior vice president of customer operations at Alarm.com.
"This is a significant advancement for the security industry and sets a higher standard for support usability."
Alarm.com Gopher Info Provides a Range of Support Services
Alarm.com service providers will have immediate access to relevant and helpful information since Gopher Info learns from Alarm.com's proprietary Knowledge Base. A service provider can simply type in a question such as:
Can you explain to me how Smart Arming and Arming Schedules work?
How do I install a Smart Gateway?
Do I need a power module to install a VDB750 with mechanical chimes?
How many Video Analytics rules can my customers create on their video doorbells?
The company explains that Gopher Info provides responses in easy-to-understand language based on information created by Alarm.com experts. In seconds Alarm.com boasts, it contextualizes, processes, and summarizes information from Alarm.com installation guides, product summaries, specification sheets, troubleshooting best practices, and training materials.
Alarm.com adds that Gopher Info provides a solution for Alarm.com service providers, enabling their technicians and service personnel to streamline access to technical and troubleshooting resources, which is critical given the labor challenges many face today.
Stephanie Kinney
Alarm.com Public Relations