From making headlines at CES 2016, to making millions of homes even safer and smarter, it's been a big year at Alarm.com.

As 2016 turns into 2017, we invite you to check out these highlights you might have missed. Happy New Year!

1: Visit the ultimate fan cave, powered by Alarm.com.


Chicago Cubs superfan Stew McVicar spared no expense in turning his McHenry, IL home's basement into "Club 400".

It's a 2,100-square foot, memorabilia-decked fan-cave and gameday venue that rivals any sports bar or team museum in the world, and it's all secured with Alarm.com technology.

2: Create your own Alarm.com Scene



If you're an Alarm.com user, you'll have spotted the Scenes buttons that appeared in your app this May, giving you the ability to adjust multiple smart devices with a single command.

Did you know that you can create your own? Our 'how-to' series features a quick guide to creating a Scene for any occasion. For more easy Alarm.com tutorials, click here.

Live safe. Live well.
Experience total protection with customized, professionally installed security and a home that works intuitively to keep you safe.
Discover Alarm.com for Home
3: See how the Browns stay connected to home 
Returning to work after the arrival of a new baby is nerve-wracking—even if your mom is looking after things at home.
Nicole and Brad Brown conquered their nerves with smarter home security, using
video monitoring
and real-time alerts to stay in touch. For more connected parenting tips, check out our
Smart Parenting series here
.
4: Brush up on your smart home etiquette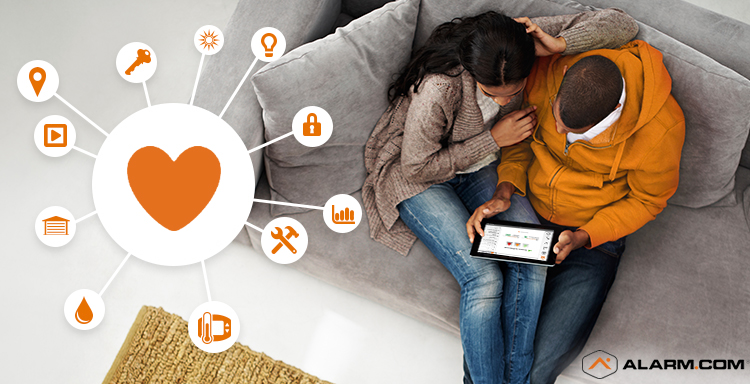 We teamed up with relationship expert Rachel DeAlto to create
the first guide to smart home etiquette for couples.
If you've ever wondered whether the ease of
controlling a smart thermostat
makes it any more acceptable to adjust the temperature without asking your partner,
here's everything you need to know.
5: Explore a voice-controlled smart home
Our 2016 launch of Alarm.com's skill for Amazon Echo made it possible for millions to control their homes with the hands-free convenience of voice commands.
To see it in action, we asked Abe, our director of product management, to invite us inside his newly voice-controlled house.
Here's the full story
.
6: Reminisce on those warm, expensive days of summer
Summer was a long time ago, but high energy bills
are already back in season
as winter arrives.
Don't worry, dads,
we built a smarter thermostat
with an auto-setback feature that prevents your kids heating or cooling the neighborhood too much – and we created a video Father's Day card to share the news.
7: Get acquainted with the Smart Front Door
This year's arrival of our
Wi-Fi Video Doorbell Camera, Skybell HD edition,
means that smart home security now truly starts at the front door. Combined with a smart lock, smart lighting and the Alarm.com app, it makes your front door the
smartest, safest and most convenient on the block.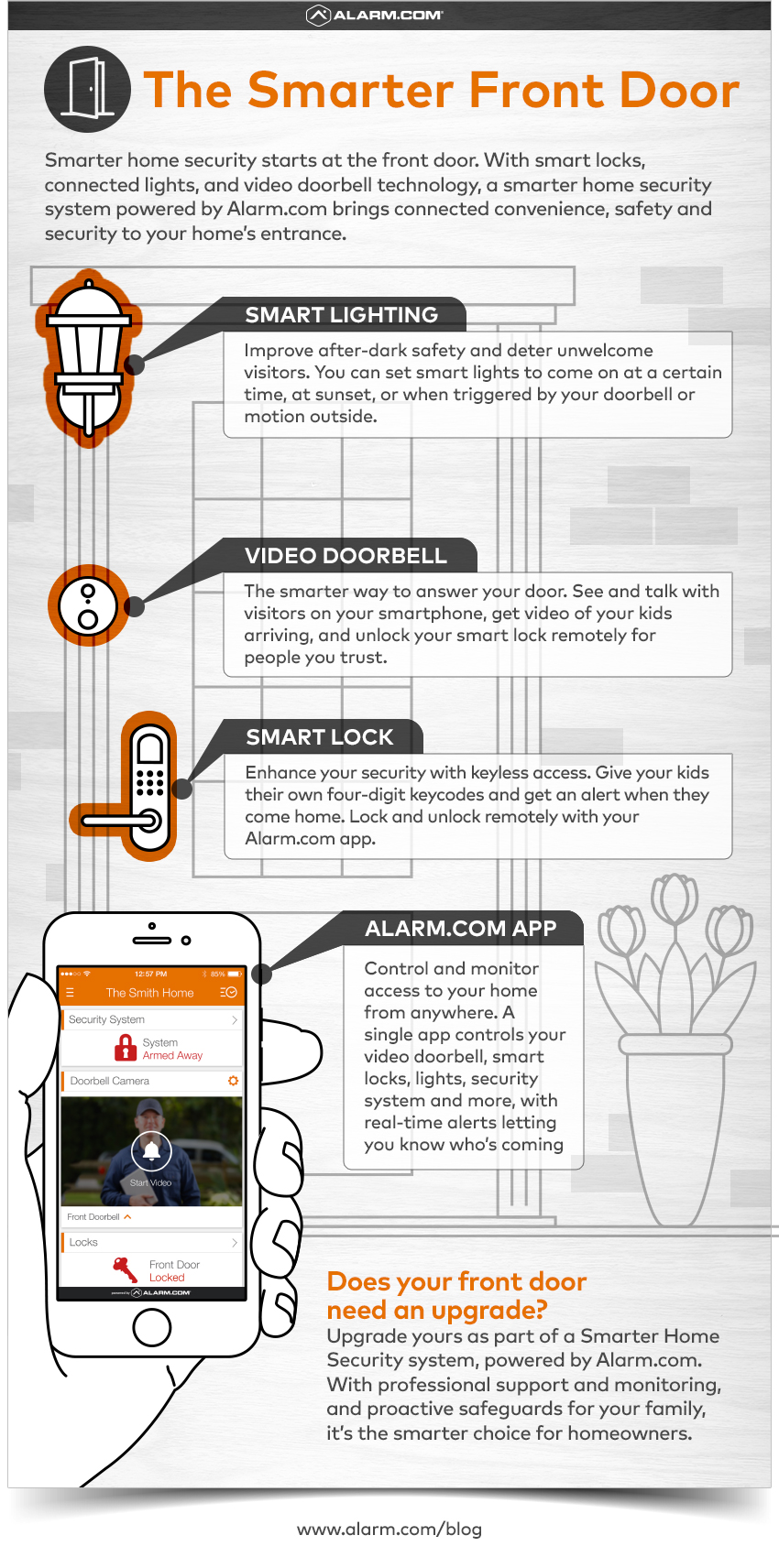 Planning to make your home smarter in the new year?
Here's why it's a resolution worth keeping
. Happy 2017!
Ready to go?
Alarm.com technology is sold, installed and serviced by licensed service providers near you.

Let's Get Started