At Alarm.com our goal is to provide a great customer experience and let people get real benefits and value from the connected home every day. Connected home systems can be incredibly powerful, and with more and more devices available almost every day, it can be difficult to keep up with all of these options. Installation can be one of the biggest barriers to getting started. Even individual "smart" devices are proving hard to set up.

That's why Alarm.com's leading connected home solutions are available through our network of trusted professional service providers. These home security and connected home experts will professionally configure and install your system, provide ongoing 24/7 monitoring services to respond in case of an emergency, and make sure your system grows with your needs. Here are four reasons why it's good to go pro.

Considering a DIY connected device installation? Click here for a quick guide to your options.

1. You'll Know All Your Options

Alarm.com offers flexible options to connect nearly every part of your home, in a single solution – but everyone's needs are different. You may want video monitoring for enhanced awareness and peace of mind, energy management to help you save on energy costs, or a large ecosystem of connected devices for the latest in home automation.

Our service providers walk you through the choices, explain the features and benefits, and answer all your questions so you get the right connected home for your needs.



Live safe. Live well.
Experience total protection with customized, professionally installed security and a home that works intuitively to keep you safe.
Discover Alarm.com for Home
2. Smooth Installation and Configuration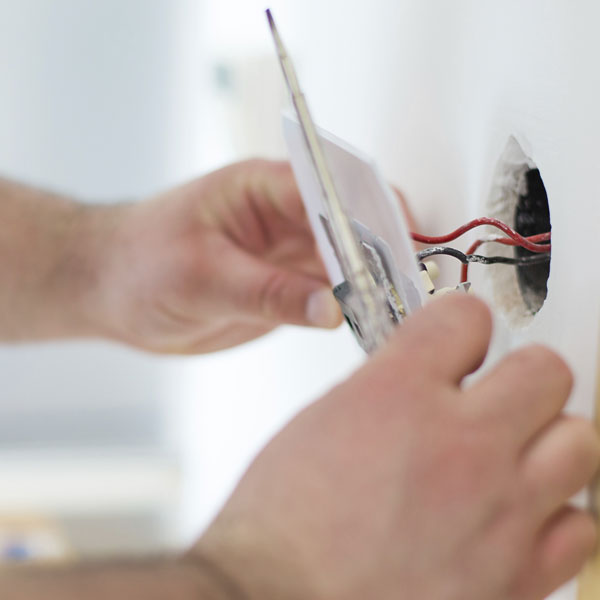 Connected home solutions include sensors, devices, hardware and other technology. Installing and configuring even a single connected device can turn into an entire weekend project.

If you happen to be a contractor or enjoy a challenging home improvement project on the weekends then there are some great options out there that you can install yourself. Otherwise, you'll want one of Alarm.com's experienced
and well trained service providers to take care of it for you.

They will smoothly install the system, including wiring thermostats, outdoor cameras, replacing light switches and swapping old locks with new automated ones. Our service providers are also equipped with the latest mobile technology for installers. This helps them ensure your system is properly connected to deliver everything you expect, before they leave.

3. Support When You Need It

Getting your home connected with new technology is just the beginning. You need to be sure that things can get fixed if it doesn't work the way you expect. After all, you can't exactly bring your house into the store for tech support.

Our service providers monitor your system 24/7 for emergencies, and are on call to dispatch emergency response if needed. They have the tools and resources to diagnose and even troubleshoot some issues right over the phone. If needed, they will send out a technician to ensure that your home is protected, connected and working smoothly.

4. A Smart Home That Grows With You

Connected home technology is new and evolving quickly. A great feature of Alarm.com is that you can easily upgrade and change your system to include the next great device. Our service providers can help expand your system as your needs change and as new devices becomes available.

Want to get connected with an Alarm.com professional installer? Click here to connect with a dealer near you.
Ready to go?
Alarm.com technology is sold, installed and serviced by licensed service providers near you.

Let's Get Started