Last week was the Consumer Electronics Show (CES) in Las Vegas. Alarm.com was there with two big announcements:
our integration with Amazon Echo
and our new
app for Apple TV
, as well as a demo suite of smart home security technology for reporters to explore.
Here's what the media had to say:
CNET: "Control your Alarm.com setup on your television—or by chatting with Alexa"
"
Alarm.com is bringing system controls to television sets equipped with Apple TV, and to the Amazon Echo smart speaker, too,"
reports CNET
.
"On the Apple TV front, system users can download the Alarm.com app on their television to watch and control the web-connected cameras in their home."
"As for Amazon Echo, you'll now be able to control your system's devices by talking to Alexa, the speaker's cloud-connected, voice-activated AI. You can control devices individually, or group devices to control them all at once."
Live safe. Live well.
Experience total protection with customized, professionally installed security and a home that works intuitively to keep you safe.
Discover Alarm.com for Home
Engadget: "Control and monitor your home's security without leaving the couch"

"The Apple TV integration will allow users to remotely access video feeds from alarm.com-compatible cameras directly through the company's on-screen app," reported Engadget, who also tried our Alexa integration on the show floor.

"Being able to simply shout out what you want to happen—i.e. "Alexa, turn on the living room lights," is far more intuitive than having to fish your phone out of your pocket or bag, launch the app and then manually toggle the virtual switch."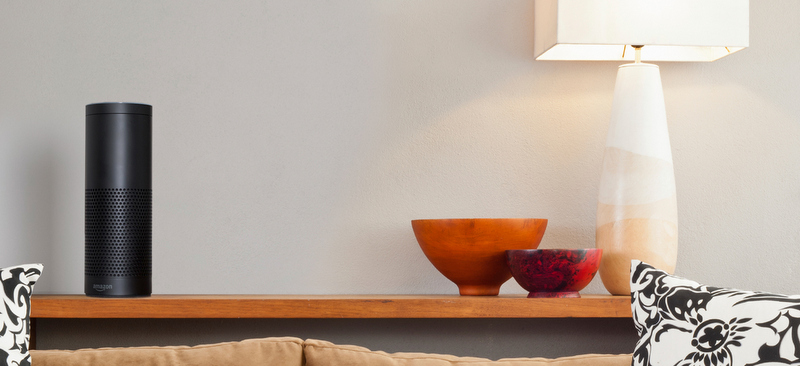 Tech Hive: "Controlling Alarm.com-powered smart-home systems gets more intuitive"

"Watch live HD feeds from your home-security cameras on the biggest and most convenient screen in your home --your TV," announces Tech Hive.

"The Apple TV Siri Remote with Touch surface also controls Alarm.com's pan and tilt cameras, making it easy to see more of what's happening around the home."

Apple Insider: "Turn any HDTV into what amounts to a security control center"

"[Alarm.com] offers a few examples of what subscribers can do with Apple TV," Reports Apple Insider, the resource for in-depth Apple news, "Including checking on a napping baby, seeing who's at the door, checking up on kids and various security scenarios."

Coldwell Banker: "The ultimate welcome home and the safest goodbye"

"As we focus on smart home security, safety and comfort, Alarm.com clearly stands out from the pack." says Coldwell Banker, whose Smart Home Showcase area was a hub of CES 2016"Unlike other brands at the show, Alarm.com platform takes smart lights, locks, etc. and pulls it into one place in ONE APP!"

"Think of it as an at home personal assistant…pull out of your driveway and your lights turn off, doors lock up, garage door closes and security cameras are turned on." 
For more ways to interact with your Alarm.com smart home, click here.
Ready to go?
Alarm.com technology is sold, installed and serviced by licensed service providers near you.

Let's Get Started