At CES Unveiled today, we're unveiling two new, intuitive ways to interact with and control your Alarm.com smart home.
Our new
app for Apple TV
brings interactive video monitoring to the biggest, most convenient screen in your home, while our new
Amazon Echo integration
will enable voice commands for your smart lights and smart thermostat.
As Alarm.com's smart home ecosystem grows, so do your options for interacting with it. Our new interfaces are designed to enhance and deepen your smart home experience, making it more intuitive and more useful every day.
Apple TV: Intuitive Real-Time Video on Your TV
Apple TV, one of the most intuitive television interfaces ever, is now an interface for your Alarm.com-powered
security cameras
.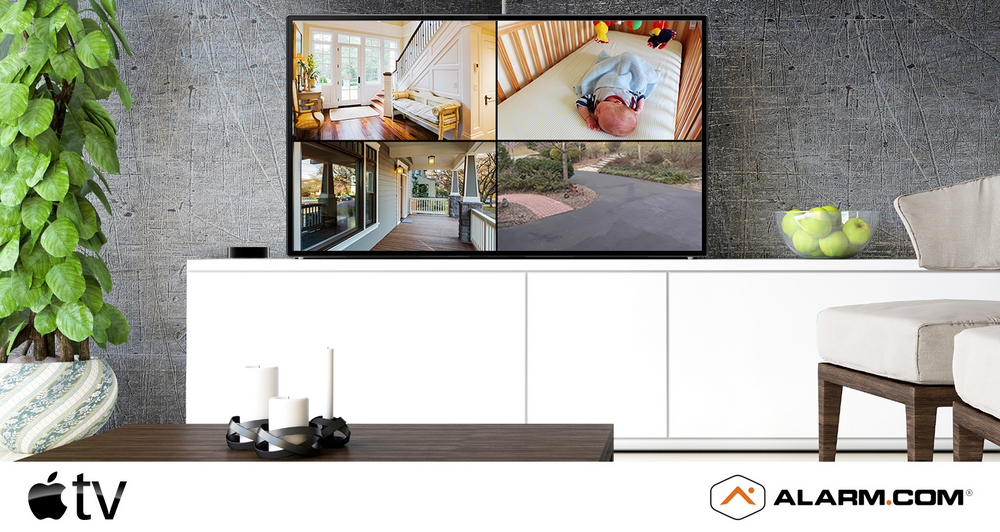 Watching TV when the doorbell rings? Double-tap your Apple TV remote's Home button, swipe across the menu to the new Alarm.com app, and tap once again to see who's at the door. Thought you heard a noise in the nursery but don't want to risk waking a sleeping baby? Use the remote to go full-screen on your nursery's night vision camera and see exactly what's going on.
Our new Apple TV app allows you to view four cameras simultaneously from the convenience of your couch, controlling your pan/tilt cameras with easy directional arrows on your TV screen.
If you're an Apple TV owner, our new app is available now: just search for Alarm.com in the App Store and download it for free.
Live safe. Live well.
Experience total protection with customized, professionally installed security and a home that works intuitively to keep you safe.
Discover Alarm.com for Home
Amazon Echo: Voice-Controlled Smart Lights

One of the most captivating early visions of the smart home was ability to say a command and have your home respond. Our forthcoming Amazon Echo integration will turn the idea into reality for millions of Alarm.com users early this year, with voice control enabled by Amazon's Alexa voice service.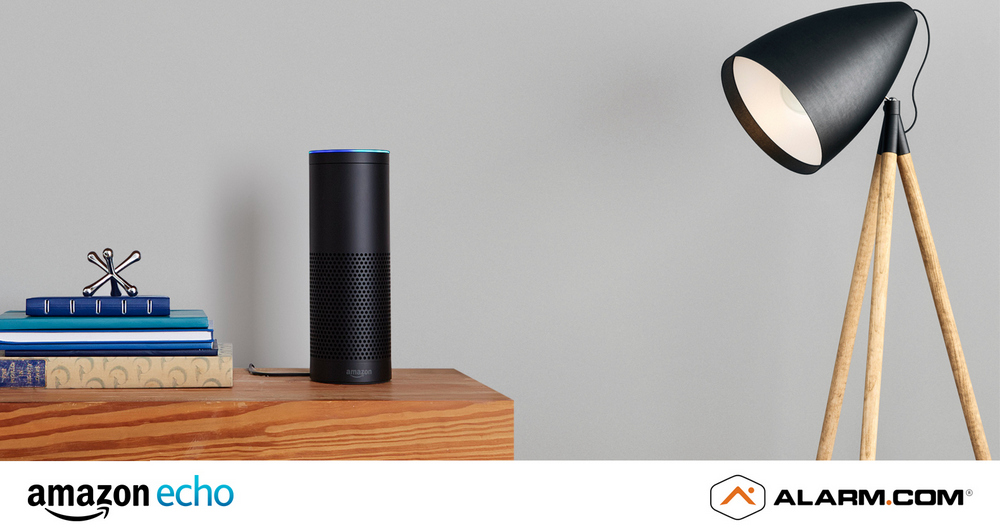 The first voice control feature will be smart lighting. Relaxing in the living room but left the kitchen lights on? "Alexa, ask Alarm.com to turn off the kitchen lights," is all you need to say, and your kitchen's smart lights will dim without you having to lift a finger.

Our Amazon Echo interface will launch early this year, with voice control for additional devices already in development.

For more ways to control your Alarm.com-powered smart home, click here.
Ready to go?
Alarm.com technology is sold, installed and serviced by licensed service providers near you.

Let's Get Started