Have you noticed the recent spate of articles raising the alarm about habit-forming mobile devices, and the negative impact they can have on your attention span?
We all know that too much screen time is bad, especially for kids. But your smartphone also has features that can make your life easier and better. How many of your favorite family photos would you have missed if your phone didn't have a camera, for example?
The same goes for apps that keep you connected to your home, like Alarm.com. It controls your
smart security system
and all sorts of other things, notifying you when something's wrong and
letting you know when things are oka
y. It's not a distraction; it's a peace of mind tool.
Consider these five everyday "what ifs" that you don't need to worry about with Alarm.com on your phone.
1: Did I secure the house?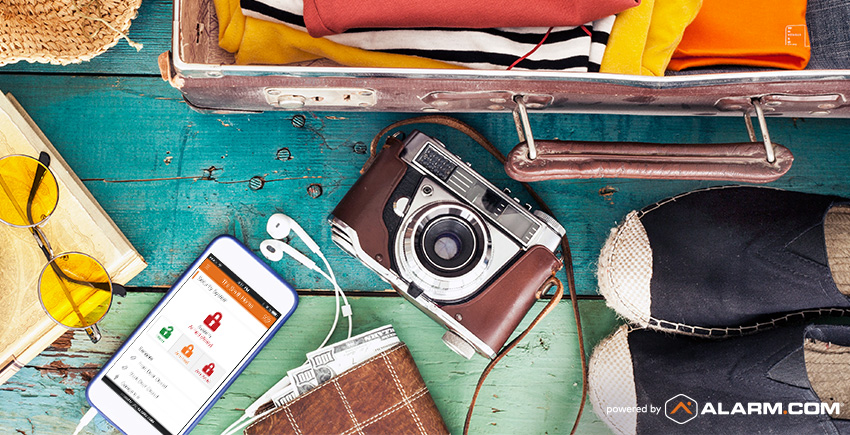 It happens to all of us. You're at work –
or a hundred miles into your vacation
– and you're suddenly convinced that you forgot to arm your security system or lock the door.
Instead of spending your work hours or relaxation time debating over whether to head home, or to call a neighbor and ask them to check, you can use your Alarm.com app to put these problems to bed.
Your Alarm.com app shows you
the status of your security system and other smart hardware
, and lets you secure them all remotely. You can also avoid all future doubt by
setting up a Geo-Services alert
, which reminds you to secure everything as you leave
Live safe. Live well.
Experience total protection with customized, professionally installed security and a home that works intuitively to keep you safe.
Discover Alarm.com for Home
2: Will that package be safe?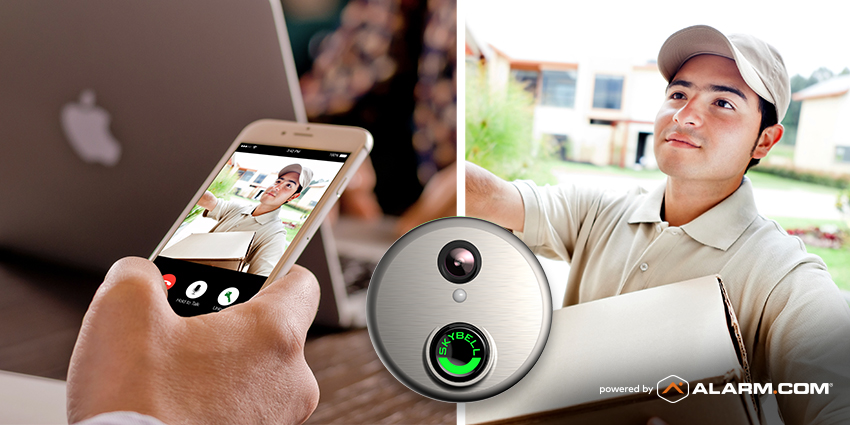 With a video doorbell and smart lock connected to your smart home security system, you no longer have to worry about valuable packages being left outside.

When the delivery person rings the doorbell, you can verify their identity, unlock the door, and instruct them through the doorbell's speaker to leave the package inside. Even if a package does end up left on the front step, your video doorbell's ability to capture a motion-triggered recording isa good deterrent to thieves.

3: Are the kids staying out of trouble?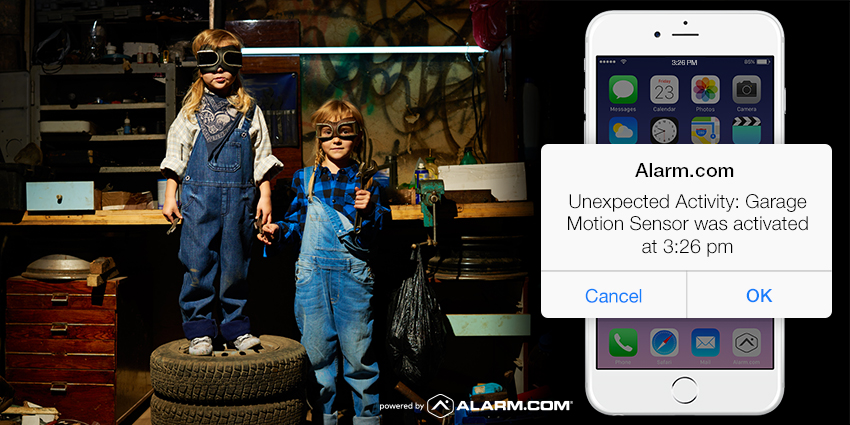 For parents with young kids, priority number one is keeping them safe - although they don't always see eye-to-eye with you on how that should happen.

If they wander into trouble, however, you'll be the first to know, even if you're in another room. It's easy to set up smartphone alerts for when doors are opened to forbidden areas, so you'll know instantly if they get into the laundry room or the medicine cabinet.

The system is also smart enough to proactively recognize activity that could spell trouble, and to let you know with an Unexpected Activity alert. Alarm.com's Insights Engine technology learns your family's everyday routine, and is able to spot when something unusual—that could spell danger—is going on.

4: Are the older kids home yet?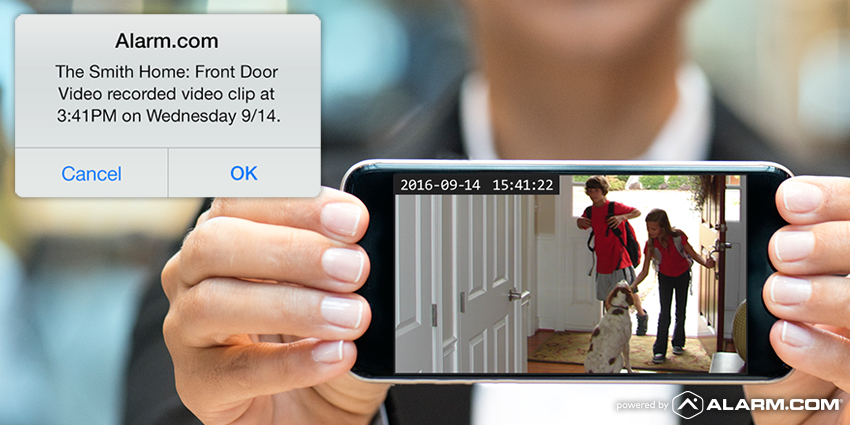 You don't have to be waiting at the door to know if your kids came home on time. As soon as they arrive and disarm the security system with their user code, the system will let you know they're home. You can also have avideo clip delivered to your phone, so you'll know if they brought a friend.

These alerts aren't just useful for school-age kids. If you have contractors working at your home while you're at work, you can know exactly when they come and leave, and you can use your app to make sure the home is secure when they've gone

5: What if something bad happens when we're not home?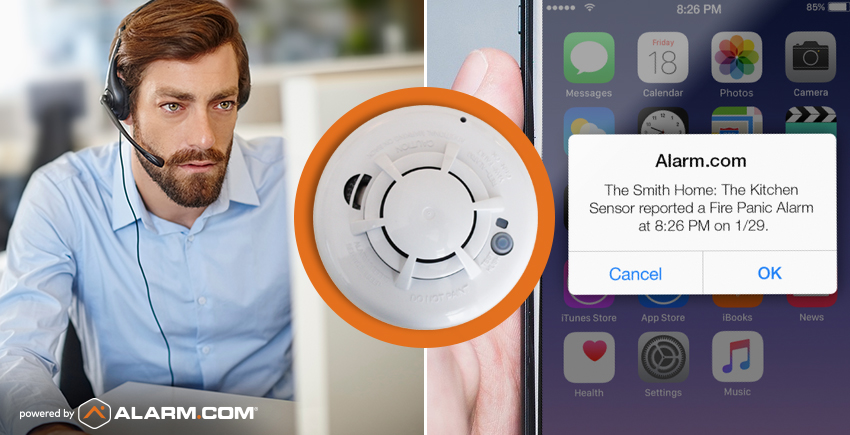 It doesn't matter how far you are from home—with Alarm.com, you have options if something goes wrong. Take a water leak, for example: Alarm.com can alert you to call a neighbor or plumber and let them into your home to turn off the water before too much damage mounts.

Should a worst-case scenario happen—a break-in, or fire—you won't even have to get help. As well as notifying you, Alarm.com can alert your 24-hour monitoring service, so firefighters and the police will be called.

Want to be more connected to home with Alarm.com?

To discover more benefits of smarter home security for your home and family, click here.
Ready to go?
Alarm.com technology is sold, installed and serviced by licensed service providers near you.

Let's Get Started