Does tax time typically mean a windfall from Uncle Sam for you? The average tax refund is over
$3,000
, which, for many homeowners, makes April home improvement time.
But don't sign the paperwork for that granite countertop just yet. There's a new type of home improvement in town. It's something you can use every day, it adds value to your home, and users report that it saves them
time, money and stress
.
Smart home technology—once a futuristic dream, now an affordable reality—is one of the hottest home improvements you can currently make, and a very smart way to spend your refund. In fact, when you take the smartest route of all—the Alarm.com route—you can get a
professionally installed smart home security system
, with an array of smart devices, without even using your whole refund.
Here's what you'll get.
State-of-the-art home security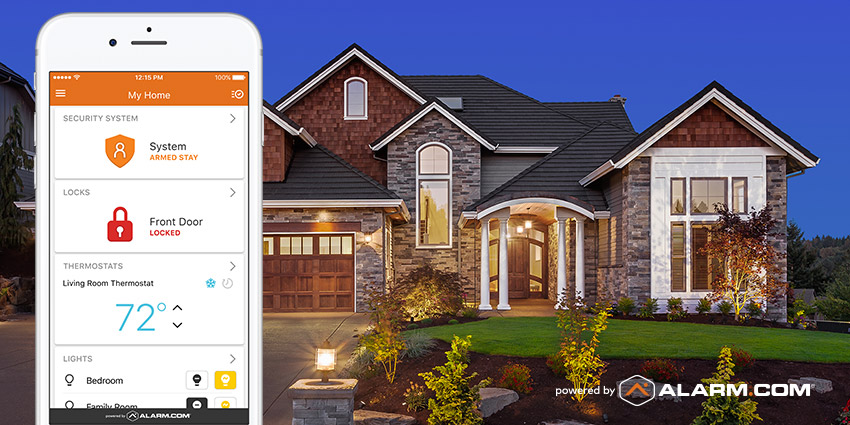 Compared to an old-school alarm system, a smart security system is typically easier to use and far more convenient.
You control everything through a smartphone app
, so you can arm and disarm your system from your driveway, your office, or your bedside table. It can detect a break-in and alert your professional monitoring station even if the
security panel is smashed
or your phone line is cut.
Even if this was all a smart security system did, it would still be worth having. After all,
the average dollar value loss of a burglary is $2,300
. However, an Alarm.com-powered smart security system also gives you a comprehensive platform for a full smart home solution.
Your security system can incorporate a huge range of smart devices: smart thermostats,
connected video cameras
,
smart locks
,
a video doorbell
, garage door openers, connected lighting and more. Your dealer installs everything, your Alarm.com app controls everything, and your devices all work together.
Live safe. Live well.
Experience total protection with customized, professionally installed security and a home that works intuitively to keep you safe.
Discover Alarm.com for Home
Smart savings: money, energy and time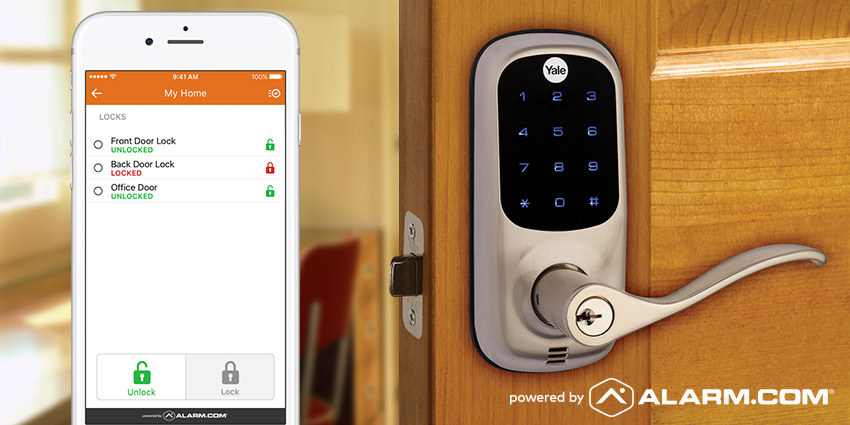 With an Alarm.com-powered smart home, your state-of-the-art security system does come with a monthly payment. However, it also comes with a range of savings.

For starters, many home insurers offer premium discounts forprofessionally monitored security systems. That's because a good system that both deters and detects intruders means less risk to them.

Meanwhile, your new smart thermostat will help you save money by saving energy when you don't need it. You don't have to fuss with day-to-day settings, because it works with the security system and can save energy automatically when you leave home, or evenwhen the back door is left open. Because of its security smarts, it comes with some very innovative ways to lower your energy bills.

Related: How Alarm.com Makes the Smart Thermostat Smarter

Other smart home savings are harder to put a dollar value on. If you've ever had to waste a vacation day letting a contractor into your house, you'll appreciate the time savings of a smart lock. If you worry about your pets while you're away on vacation, unique user codes for a pet-sitter and video monitoring can save you a lot of stress.

A genuine investment in your home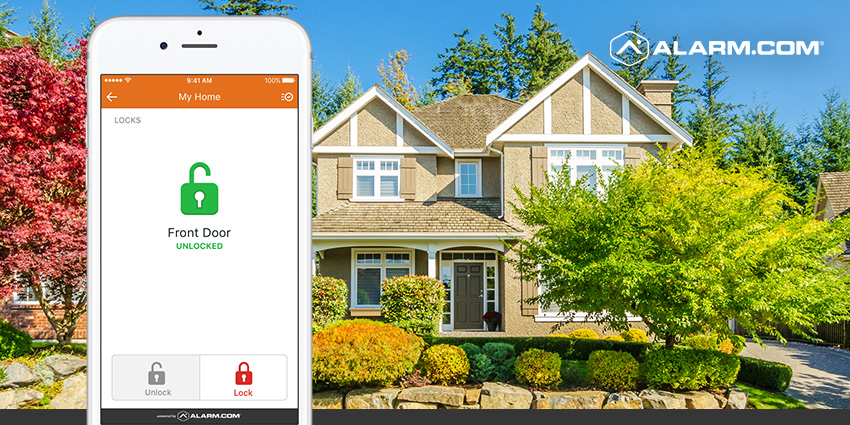 Unlike, say, a bigger TV, professionally installed smart home technology is a lasting investment in your home, with realtors reporting that it can boost both curb appeal and property value when the time comes to move on. It won't be long before this popular upgrade becomes a must-have item.

To get the most longevity from your investment, it's important to buy technology in which the smart home platform is front and center, rather than an afterthought. A strong platform like Alarm.com gives your system a long life with regular updates and new features.

While standalone smart device manufacturers expect you to replace or manually upgrade your devices regularly to get the latest features, our system upgrades and new features (like Unexpected Activity alerts) are delivered regularly.

Quick installation; long-lasting peace of mind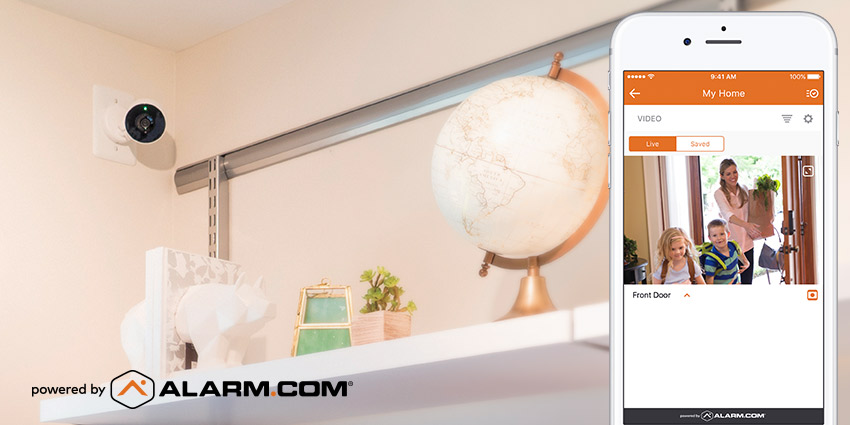 Could you get these benefits by buying individual smart home and home security products off the shelf and piecing together your own system? It would be just about possible… with enormous effort, a high level of technical know-how, and a lot of warm-weather Saturdays spent tinkering and troubleshooting.

With an Alarm.com service provider, you don't need to worry about that. They come to your home and do the installation and setup for you. Later on, if you have a problem, your service provider can fix it, either remotely or with a return visit to your home.

Related: How Do I Get Alarm.com?

As well as spreading out the cost of your smart home technology over time, your contract includes this valuable technical support for its duration—as well as the option to have professional security monitoring for emergencies.

Ready to get started?

To connect with an authorized Alarm.com service provider, enter your ZIP code in the box below. To discover what homeowners say about Alarm.com, click here.
Ready to go?
Alarm.com technology is sold, installed and serviced by licensed service providers near you.

Let's Get Started