If you own a vacation home, you know that even your "happy place" comes with a worry or two.
After all, you've worked hard for your piece of paradise, whether it's a quiet cabin on the lake, a cottage on the beach or a condo in a mountain town. It would be odd if you didn't worry about protecting it, especially when you're not there.
What if there was an affordable way for you to protect your vacation home all year? What if you could know whenever something happens there, or even see what's going on?
Equip your home-away-from-home with
smart home security technology
, and you can.
Here's why you should book a consultation with an
Alarm.com service provider
in your area before you pack up for the summer, or next time you visit.
1: It keeps an eye on the place.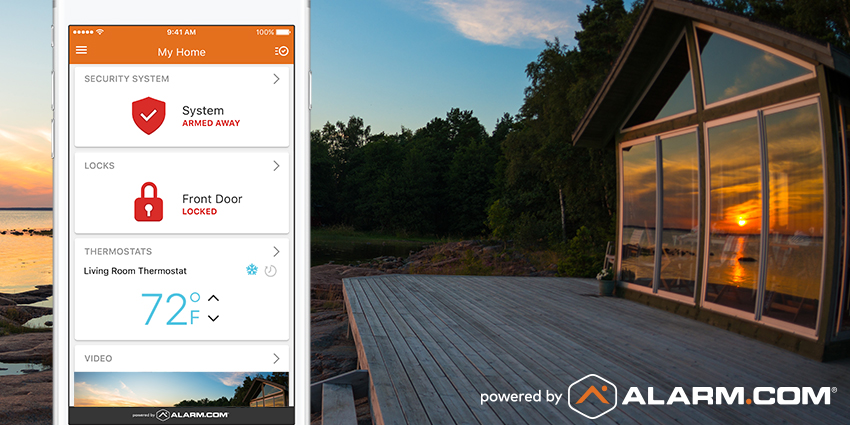 It's essential to have a second pair of eyes on your second home. You might currently pay a local resident to do regular check-ins, or hire a management company. These partners offer some peace of mind but they can only react to problems after the fact. By the time they discover a break-in or a burst pipe,
the damage will be long done
.
By contrast, smart home security can give you round-the-clock protection with
proactive safeguards
. A network of discreet sensors throughout the property can detect activity, enabling Alarm.com to alert you to potential trouble so that you can act before any damage stacks up.
Additionally, all Alarm.com-powered systems come with 24-7 professional security monitoring. If an intruder breaks in, your system can quickly alert a monitoring station, where a security professional can assess the situation and dispatch local law enforcement.
Live safe. Live well.
Experience total protection with customized, professionally installed security and a home that works intuitively to keep you safe.
Discover Alarm.com for Home
2: You can check in anytime, anywhere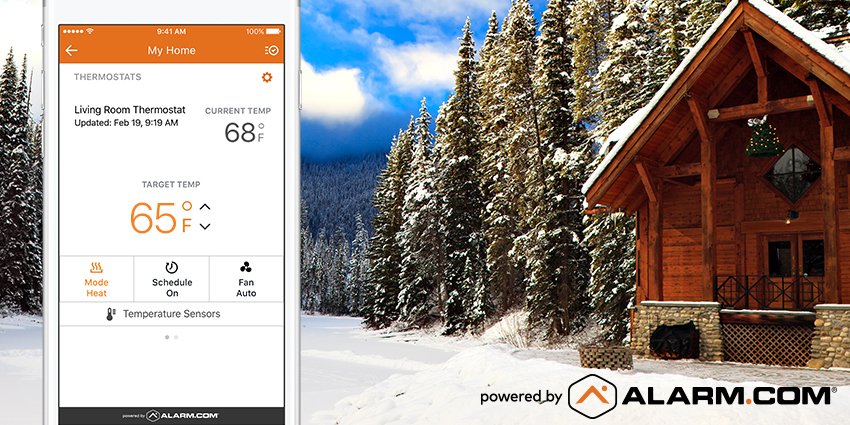 Knowing that your vacation home is protected is great—but sometimes there's no substitute for checking in yourself. Alarm.com makes this easy with its intuitive smart home security app.

A quick glance at your app can show you that your vacation home's doors and windows are secure, that the heating is working, and the security system is still armed. If the security system isn't armed and it should be, you can easily arm it from your phone.

If your system includes security cameras or a video doorbell, you can take check-ins even further, opening a live video stream from your property to check what's happening—or to enjoy the view from the front porch

3: Access control takes convenience to the next level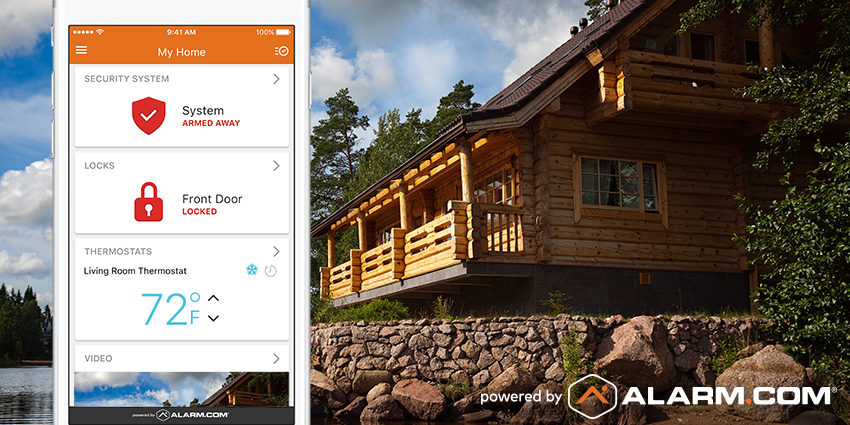 If you're considering renting your property to vacationers by the week,the convenience of smart locks makes smart home security a must-have.

An Alarm.com-powered smart lock lets you get rid of your property's keys and assign four-digit user codes instead. When your guests arrive (or your property manager, or cleaner), their access code will let them in.

User codes are easy to assign, and to delete. You can create codes that expire at a certain time on a certain day, or you can simply delete codes manually. Trusted visitors can have their own, permanent codes. And with access alerts, you can know who's coming and going.

Want to get started this weekend?

Trusted by millions, Alarm.com's smart home security technology is sold exclusively by authorized service providers.

To connect with one in your area, enter your ZIP code into the box below.
Ready to go?
Alarm.com technology is sold, installed and serviced by licensed service providers near you.

Let's Get Started