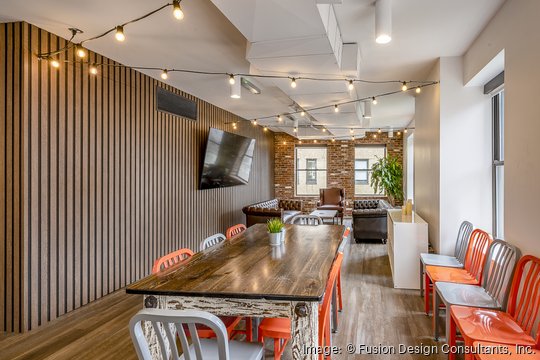 Alarm.com has moved into a new office at 18 Tremont St.Design by Fusion Design Consultants. © Shanming Li 2023By Hannah Green - Inno ReporterJuly 03, 2023, 09:10am EDT
Alarm.com has a new home in downtown Boston.
The Tysons, Virginia-based company has opened a new Boston office at 18 Tremont St., located between the Boston Common and Faneuil Hall Marketplace.
Stephanie Kinney
Alarm.com Public Relations