If you're feeling once bitten, twice shy when it comes to a home security system, we understand. Chances are, your old-school system stood out in your family for being a nuisance, thanks to its inconvenient controls and limited benefits.
In the past few years, however,
home security systems have become much smarter
about keeping an eye on your home while you're asleep or out for the day. As well as
protecting you better in emergencies
, they come with
new features and smart technology
that old systems can't offer, giving you
way more value
from your investment.
Here are six ways a smart security system is better.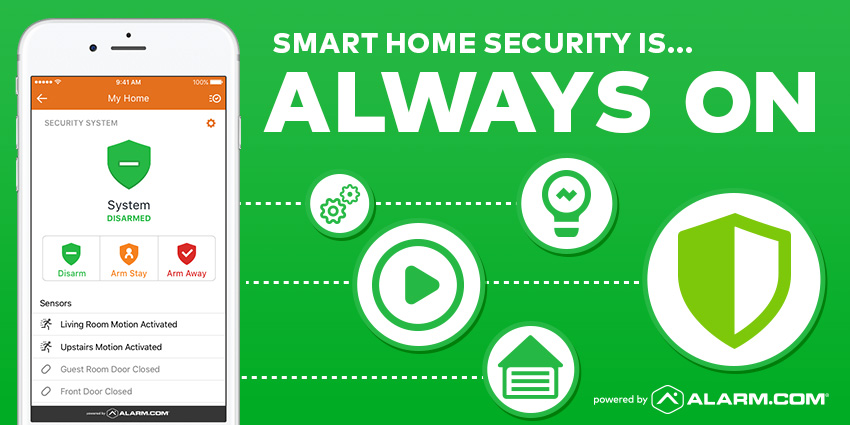 Reason #1: It's always useful.
A security system is there to
protect you and raise the alarm
in a big emergency like a fire or a break-in. But a smart security system doesn't stop there. Thanks to advanced technology, it makes itself useful every single day.
It can send you a notification
when your teenagers get home
from school or their part-time jobs. It can show you who's at your front door, and let you talk to them,
through a video doorbell
. You can see an
HD video feed of your kids in the back yar
d while you're cooking dinner.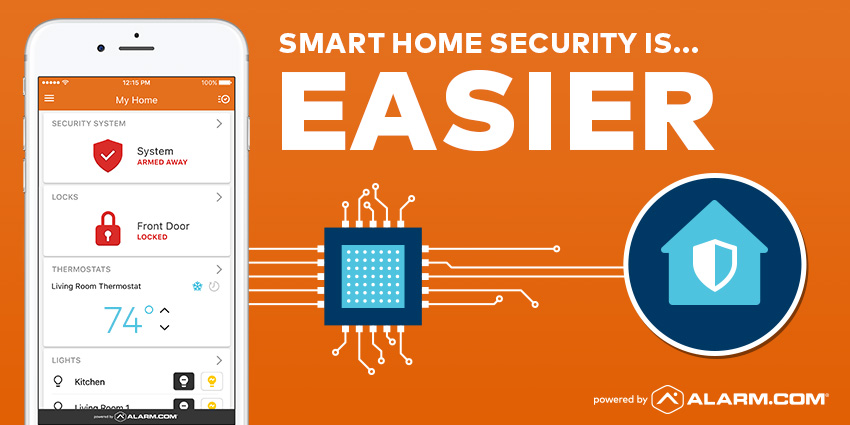 Live safe. Live well.
Experience total protection with customized, professionally installed security and a home that works intuitively to keep you safe.
Discover Alarm.com for Home
Reason #2: It's easy to use.

Old security technology is clunky and restrictive. By contrast, a smart security system conveniently integrates into your life through an app on your smartphone or tablet.

A single tap on your phone is all it takes to arm or disarm your system. You'll never need to race through your front door to disarm a bleeping panel again.

It can also control other things like heating and cooling. Smart home security comes with the option to add a smart thermostat, plus smart locks, lights and even a garage door controller, with one app controlling everything.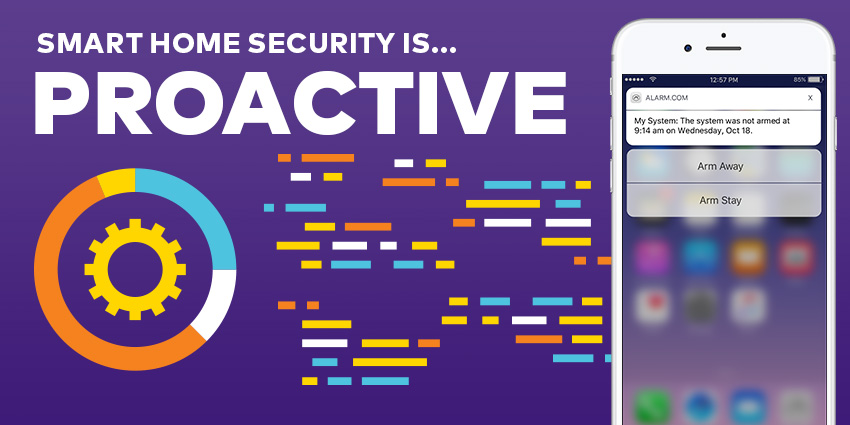 Reason #3: It proactively looks out for you.

As well as protecting you from emergencies, a smart security system can proactively detect and warn you about potential problems, big and small.

Using advanced technology, the system can alert you to a water leak, a toddler rummaging in the kitchen at 3 a.m., or a garage door left open at bedtime.

It can also act on your behalf automatically. For example, if your home suffers a water leak, it can proactively turn off your home's water at the source to prevent damage. In a fire alarm or carbon monoxide leak, it can shut off your HVAC for safety, proactively keeping you an extra step ahead of danger.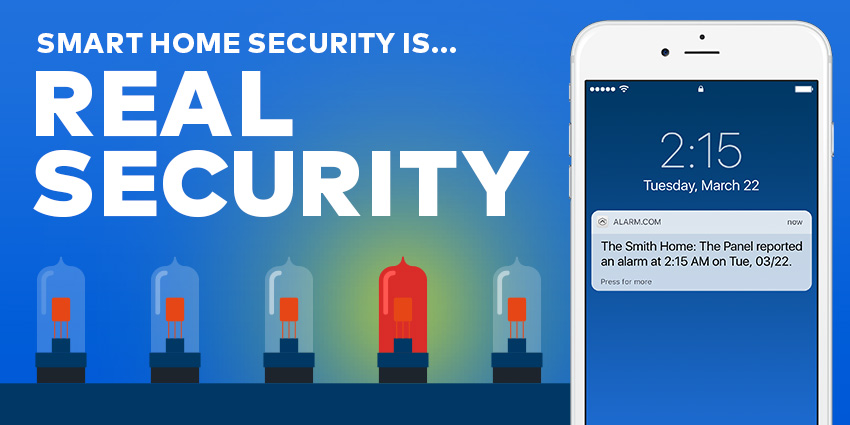 Reason #4: It's professional security.

In an emergency, the smartest thing of all is to get help immediately. A smart security system takes care of this for you.

With professional monitoring, an Alarm.com-powered system alerts a monitoring station to dispatch firefighters or police to your home when they're needed. Monitoring stations are staffed 24 hours a day, seven days a week, ensuring your home is professionally protected around the clock.



Reason #5: It's built for reliability.

A smart home security system is engineered to ensure that an emergency signal gets through - even if the power is out, the phone line and internet are down, or your panel is smashed.

Alarm.com's dedicated cellular connection—the communications link between your system and Alarm.com's security platform—doesn't rely on a vulnerable phone line or broadband cable. It can't be defeated with wire cutters, nor by a falling tree branch.

If an intruder enters your home and smashes the security panel, Alarm.com's Crash and Smash protection can still trigger a response. This cloud technology feature alerts the monitoring station when an armed security system goes offline after detecting activity.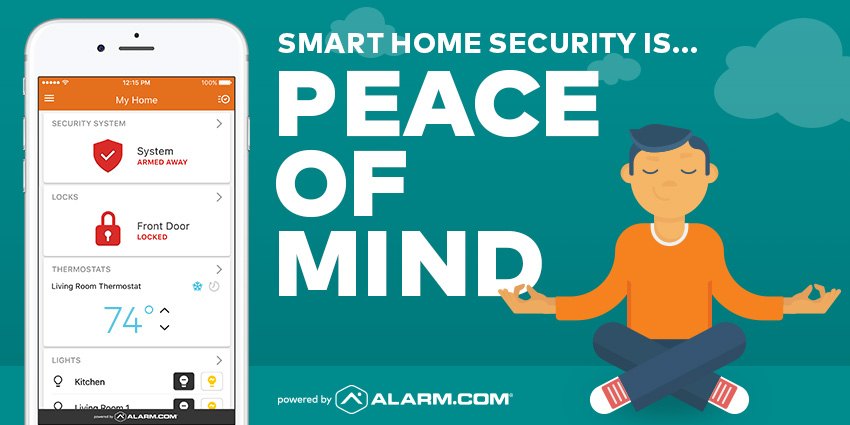 Reason #6: It goes everywhere with you.

Whether you're running a quick errand or 1,000 miles from home, you can stay connected to home with smart security. That means peace of mind and convenience, no matter where you are.

Even if there is an issue at home, it's easier to manage with a smart security system. You can get immediate notifications that can include images and video clips to show you what's going on. If you need to give a neighbor or contractor emergency access, you can unlock your front dooras easily as if you were there in person.

Interested in a smart security system for your home?

Trusted by millions, Alarm.com's home security technology is sold and installed by a huge network of professional security dealers nationwide.

To connect with an Alarm.com dealer in your area, click here.
Ready to go?
Alarm.com technology is sold, installed and serviced by licensed service providers near you.

Let's Get Started